Apr 26 2022 | admin
With the onset of the Covid-19 pandemic, workplaces as we know witnessed a tremendous amount of change all around the world. Work from home became the primary mode of working with the onset of the pandemic and it seems like it is not merely a trend but here to stay for a while. However, the attrition rate seems to be rising globally and the solution can not be reduced to a mere bonus or a slight increase in the salary. Organisations now need to consider the human aspect of workplaces, and how their culture affects their retention rate and employee turnover. The pandemic has led to employees reassessing their priorities and people have started prioritising a sense of comfort and belonging instead of higher pay and increased bonus.
According to the International Labour Organisation, there has been an unprecedented global employment loss in 2020 of 114 million jobs, much higher when compared to the year 2019. On the other hand, while the salary for employees in India is likely to increase by 9.9%, the attrition rates might be even higher according to HR consultancy firm AON.
There are several reasons behind high attrition rates and contrary to common belief, the reason is not necessarily low wages, even amidst a global pandemic when financial stability would presumably be a concern for employees. There are several reasons which prompt employees to collectively tender their resignations, in turn leading to a high rate of attrition for an organisation. Workplace culture is an extremely important aspect that leads to employee retention as it influences the feeling of inclusion, impacts their mental health, and ensures their work-life. An unaccommodating work culture, unreasonable working hours, feeling a sense of discrimination, islotaion etc. can be the reasons behind employee dissatisfaction with the organisation.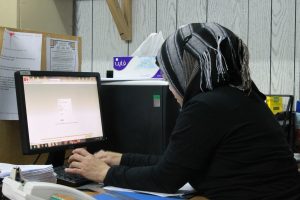 In a survey conducted by McKinsey, at least 58% of employees indicated that they were likely to resign in the months following the publication of the article, an indication of how the attrition rates were not restricted to the initial days of the pandemic but likely to stay for long unless appropriate measures are undertaken by organisations. Popular reasons cited by employees behind quitting were looking for better opportunities, inadequate compensation, and poor work-life balance. However, beyond these three reasons, another popular reason that motivated them to quit even amidst a global pandemic was "the feeling of not being valued by the organisation." The term 'the Great resignation' started being used to denote the unusually high attrition rates witnessed globally in various sectors and it was unusual not merely because of the high numbers but also because the pattern seemed to be present even in organisations that reported to increase their wages in the coming days. This is a wake-up call for organisations globally to ensure they have a company culture that retains their employees, failing which the employees may refuse to return and high attrition rates might dissuade other prospective employees from applying.
To ensure an organisation's culture is employee friendly and will result in a higher retention rate, companies can take the following measures:
Create inclusive policies: Having inclusive policies in place reflects a company's commitment towards its employees and their needs. Creating policies that take into account different groups of employees and address their needs in a concrete manner will build confidence within the workforce.
Sensitise your managers: Invest in training and sensitisation of your managers and leaders as they are the ones responsible for driving a company's culture. A sensitive and empathetic manager can support team members in different ways, which would in turn make them more productive and less likely to look for a job switch.
Communicate with your team members: The best way to address employee concerns is by creating a safe space for them to voice their opinions. Conducting town hall meetings or periodically undertaking anonymous surveys can help employers get accurate employee feedback.
Partner up with experts: organisations such as The Outcast Collective specialise in customised solutions that help companies create inclusive workplaces. Having a sense of belonging and recognition can go a long way when it comes to employee satisfaction, and can greatly reduce the attrition rate in an organisation.
Be open to change: If you are noticing an increased attrition rate in your organisation, it is likely that your company's culture may need an update. To be able to build a culture that is "employee first", keep an open mind and make sure you are ready to bring in the change that is needed.
To know more about how to build an inclusive culture and improve your organisation's retention rate, reach out to us at communityworks@theoutcastcollective.com.